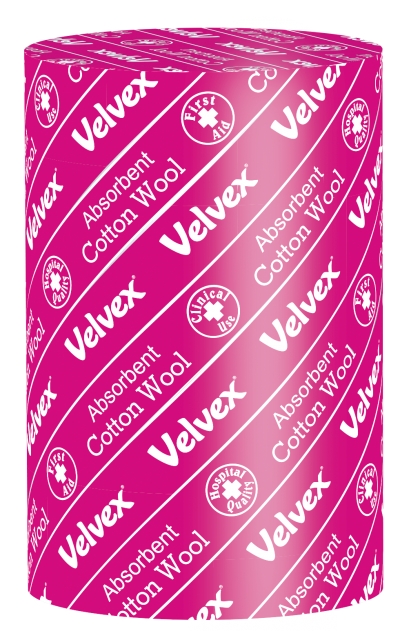 Hospital quality. Only brand in East Africa that has a quality certification by UNHCR, ICRC, WFP, US & Canadian Embassies. For hospitals, dispensaries, clinics, first aid kits, beauty salons, spas, cosmetic use & much more
Product Code :

50 GRAMS (12s) 12 per outer
50 GRAMS (120s) 120 per carton
100 GRAMS (6s) 60 per outer
100 GRAMS (60s) 60 per carton
200 GRAMS (30s) 30 per carton
400 GRAMS (15s) 15 per carton
500 GRAMS (12s) 12 per carton

Packaging :

50 GRAMS (12s) 12 per outer
50 GRAMS (120s) 120 per carton
100 GRAMS (6s) 6per outer
100 GRAMS (60s) 60 per carton
200 GRAMS (30s) 30 per carton
400 GRAMS (15s) 15 per carton
500 GRAMS (12s) 12 per carton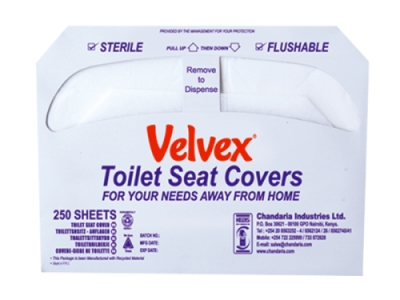 Easily disposable. Flushable. Cost-effective. Protects against germs, stains & infections. Suitable for homes and public toilets
Product Code :

AHSCLH10 & AHSCLQ10

Sizes :

Half Fold & Quarter Fold

Packaging : 250 Sheets half folded per pack & 200 Sheets quarter folded per pack
10 Packs in a carton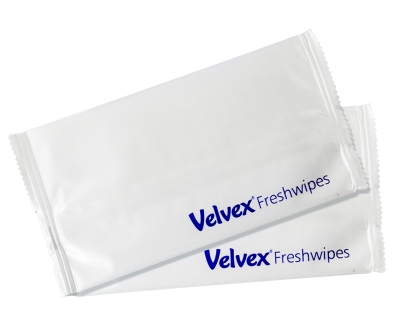 Velvex refreshing wet wipes are dermatologically tested , alcohol free and pH balanced. They are suitable for hands, face and body.
Product Code :

VFWWS250s-PKT

Packaging :

250 Single Sheets per packet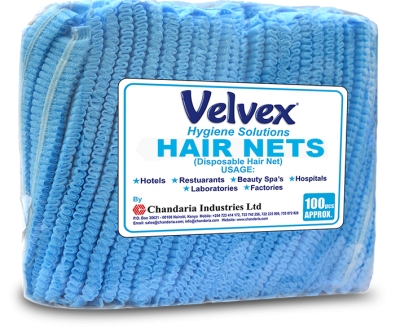 Suitable for a variety of uses: hotels, restaurants, catering, spas, hospitals, laboratories, educational institutions, factories etc • Prevents hair & sweat from falling into food and your eyes. Elasticated for secure fit and specially degined for durability. Soft, light-weight and breathable for user comfort. Cost effective and easily disposable. Unisex.
Product Code :

AHSHNB100 & AHSHNW100

Packaging :

Blue & White 100 pieces per pack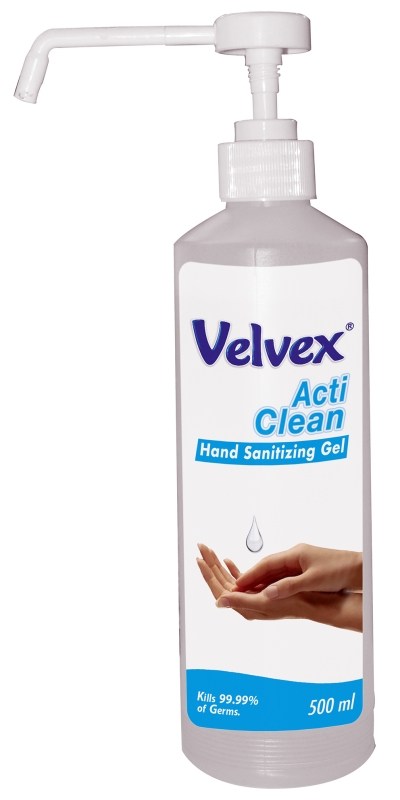 Kills 99.99% of germs. Added moisturiser preventing dry skin, Available with a convenient pump dispenser. No water, no towels required. Carefully selected pack sizes to cater for all requirements. The most convenient way to clean your hands
anytime, anywhere.
Product Code :
SDHSPGL-50ML-48s
SDSGAC(500ML)6s
SDHSG-5LT(CAN)
SDHSG-20LT(CAN)
Packaging :

50ML - 48 bottles in a carton, 500ML - 6 bottles in a carton, 5LT, 20LT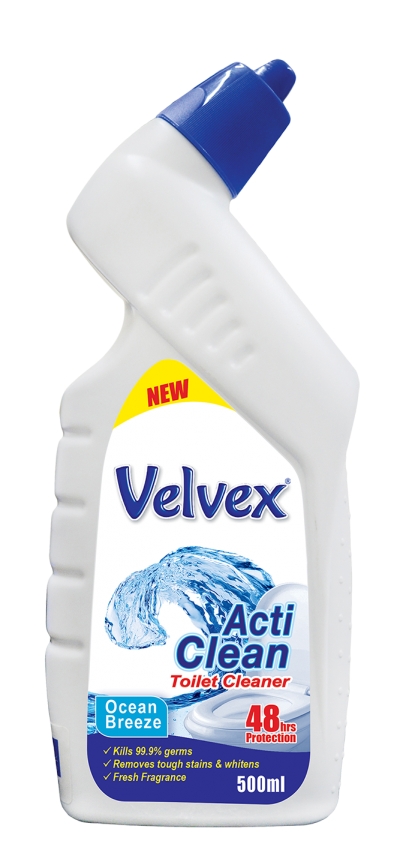 Kills 99.99% of germs. Provides 48 hours protection. Removes tough stains & whitens. Long lasting fresh fragrance
Product Code :

TRVTCOB12s & TRVTCCB12s-CTN

Packaging :

Citrus Burst & Ocean Breeze - 12 bottles in a carton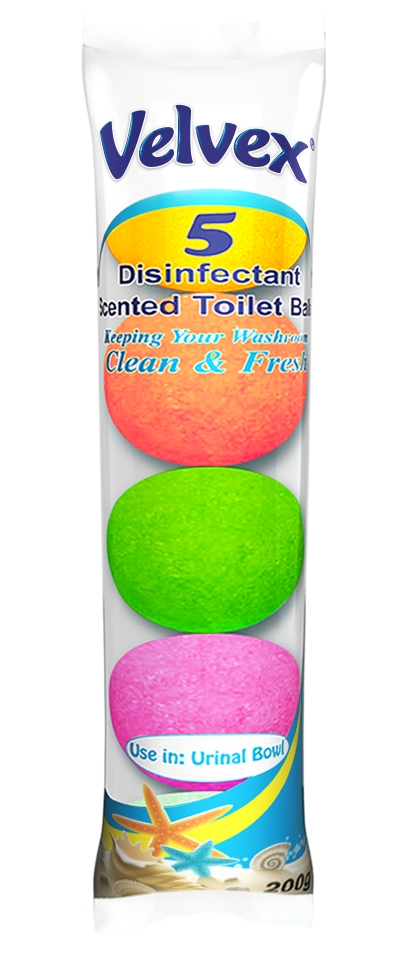 Velvex Disinfectant Scented Toilet Balls disinfect urinals and reduce bad odours. They are scented to give the urinal pleasant smell. Choice of white or coloured. Water soluble to prevent blockages.
Product Code :
White: TREFWMB12
Coloured: TREFMB12
Packaging :

12 packets per carton