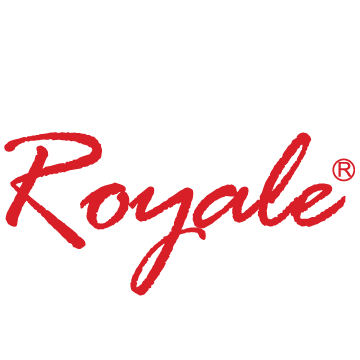 Petal Soft Facial Tissues  
The Royale is a premium brand of 2ply facial tissues, made from 100% virgin pulp and available in standard and junior sizes with blue and red coloured packaging. The standard comes in a box of 80 sheets & the junior in a box of 50 sheets.
What makes Royale unique?
Royale Petal Soft Facial Tissues are made using the latest technology. Our new process ensures that the tissues are super strong, extra absorbent and petal soft. Our new Single Sheet Release Technology also ensures that only one sheet comes out at a time, no matter how hard you pull…try it! Enjoy the new Petal Soft Royale experience!